Since its launch in October 2016, the huge escape room Aerokart Winscape in Paris has been operating at full capacity! Each week, around 50 teams are challenged to solve a number of different game rooms. Since the opening, some 6,000 visitors have taken part in the experience.
This science fiction experience, with no fewer than 12 interlinking rooms packed full of excitement and adventure, was created in collaboration with Jora Vision, Mansveld en Invent Design.
This compelling experience is based on a science-fiction story: the French aerospace authorities are looking for candidates to take part in a secret space mission a few years from now. In a space training facility which offers four different trails, visitors are challenged to make the most of their senses, memory, logic and physical abilities to achieve the best possible result. Within this unique project, MCW provided the control system, soundscapes and design, as well as the development of all the applications, films, animations and interactives.
Control system
All the participants in the escape room are given an RFID band, which is activated at the registration portals in the lounge where all teams and players must register. During the entire experience, personal scores and team results are recorded and updated on this band. The personal band is also used to activate the games in the various rooms and to pinpoint the teams from the control room. MCW created the system behind the escape room in which all the RFID data, teams, times and different trails are brought together and can be checked.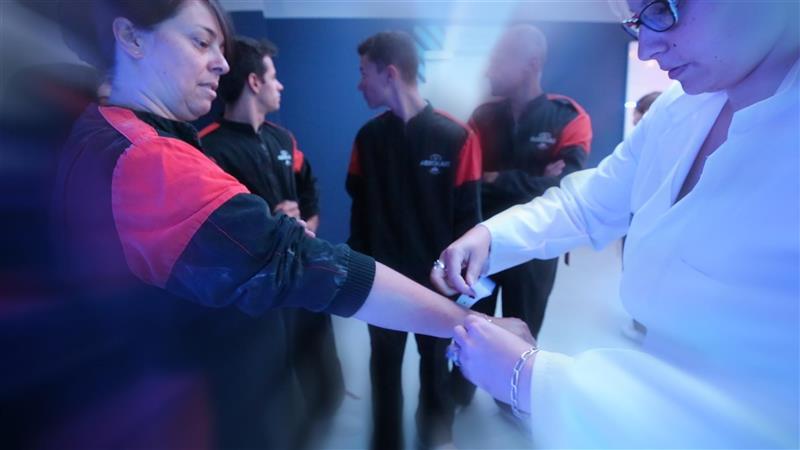 Experience
For this fully themed escape room, MCW produced several films and animations which form part of the total 'science fiction' experience for the visitors. For example, trailers are shown in the 'Lounge' and the visitors are welcomed to the 'Control Room' with a film. The entire escape room also has various soundscapes which clearly convey the tension and theme.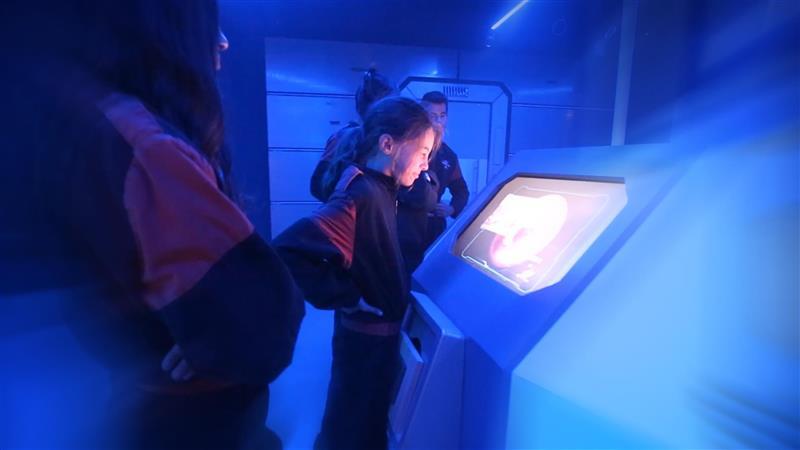 Interactives
The challenges and puzzles which must be completed within a specific time frame form an integral part of the escape room. MCW developed several interactive games in which people must work both individually and as a team to achieve the best possible result.
Mission classification: TOP SECRET