What will cities look like in 2050? How will they be powered to be vibrant, healthy and clean places to live? That's the question put to students aged 10/12 by The Bright Ideas Challenge, Shell's cross-curricular schools' competition.
The competition invites young people to use their creativity, problem solving, teamwork and skills to devise innovative solutions that could power cities and feed people in the future.

MCW / creative agency designed en developed an online teaching platform and supporting website for classes 7 and 8 (children aged around 10/12) in which hundreds of classes participate. Primary schools throughout the Netherlands can take part for free, joining forces to come up with solutions to global issues. Inspiring videos and assignments, together with an accompanying teaching package, encourage classes to come up with smart ideas of their own, step by step.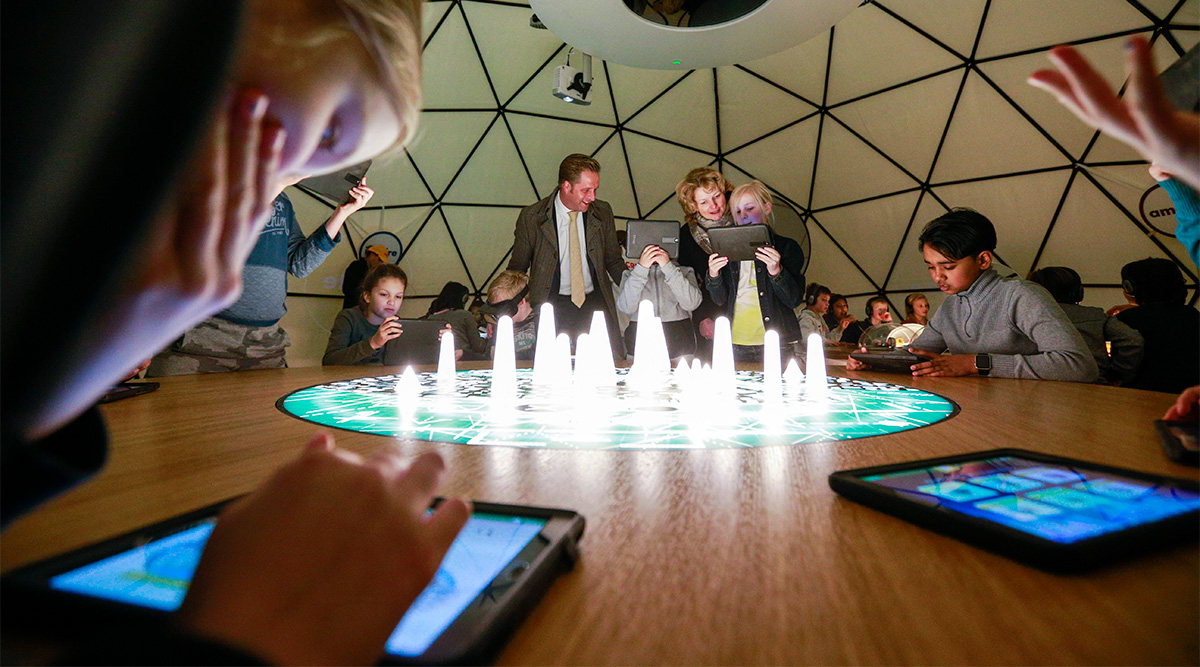 This experience is very enjoyable and educational for the pupils, while it also allows schools to prepare for 2020 when science and technology education will form an integral part of the curriculum. All winners were awarded with a virtual reality visualisation of their idea.

More information: Platform Bright Ideas Challenge