The World Expo 2017 took place in Astana, Kazakhstan, from 10 June through to 10 September. Since December 2016, in collaboration with Hypsos and Expo Pavilion Group, MCW had been hard at work creating the Algerian pavilion. For the theme of the Expo, 'Future Energy', we developed a total concept highlighting the excellent opportunities which Algeria has to offer in the field of 'sustainable energy'. The concept was rewarded by the Algerian government with the commission for realising the pavilion.
Main show
In this project, MCW was responsible for the 'main show', a large projection onto a wall measuring 12 metres wide and 5 metres high. To make the production even more exciting and have it symbolically represent the interaction between man, the earth and the sun, we also designed a large globe which was placed in front of the projection screen with a projector inside it. This total concept was elaborated in conjunction with Sander Ligthart, who directed the project.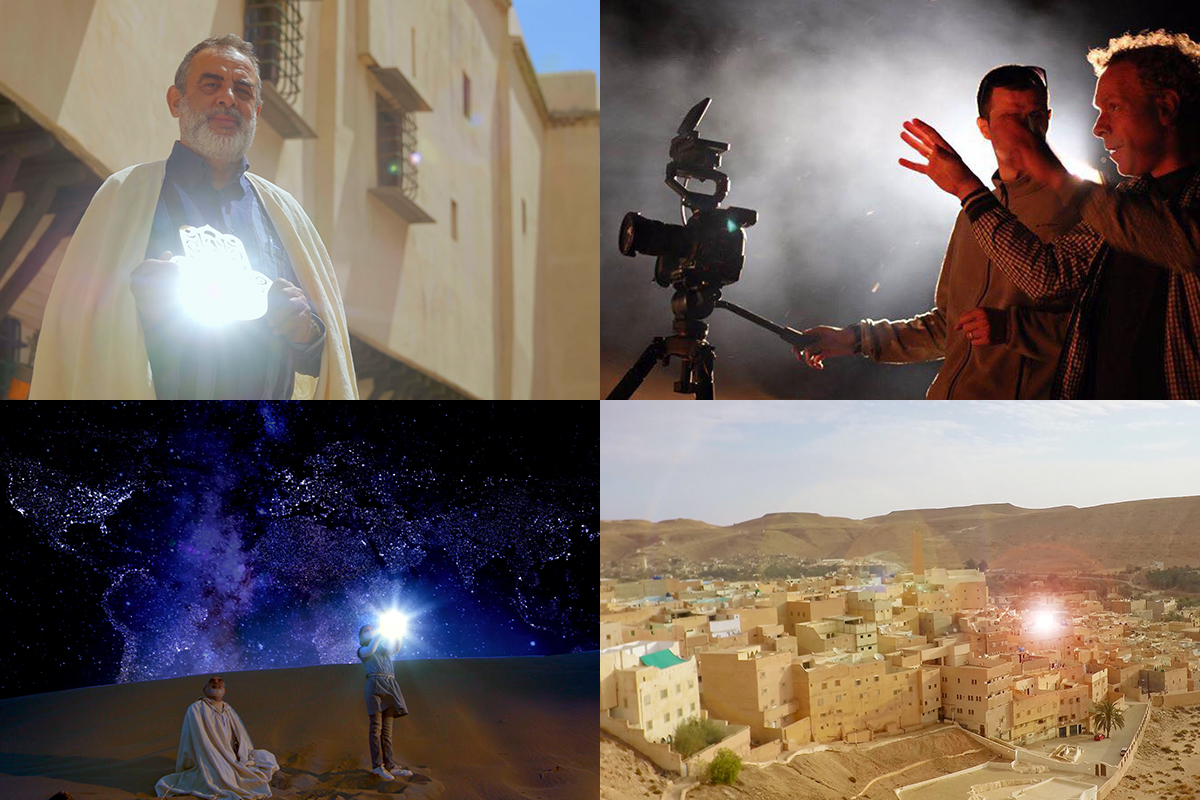 An MCW team with Sandra Keus as the producer and Sander Ligthart as the director then headed to Algeria for a week to film at many different locations. The team recorded a lot of great footage over the course of the week, using both drones and fixed cameras. Algeria, which we had not previously visited, turned out to be an absolutely beautiful country with a wide range of landscapes: from beautiful mountains and vast deserts to massive dams and picturesque cities. The Algerians were also hugely welcoming and the MCW team had a wonderful week.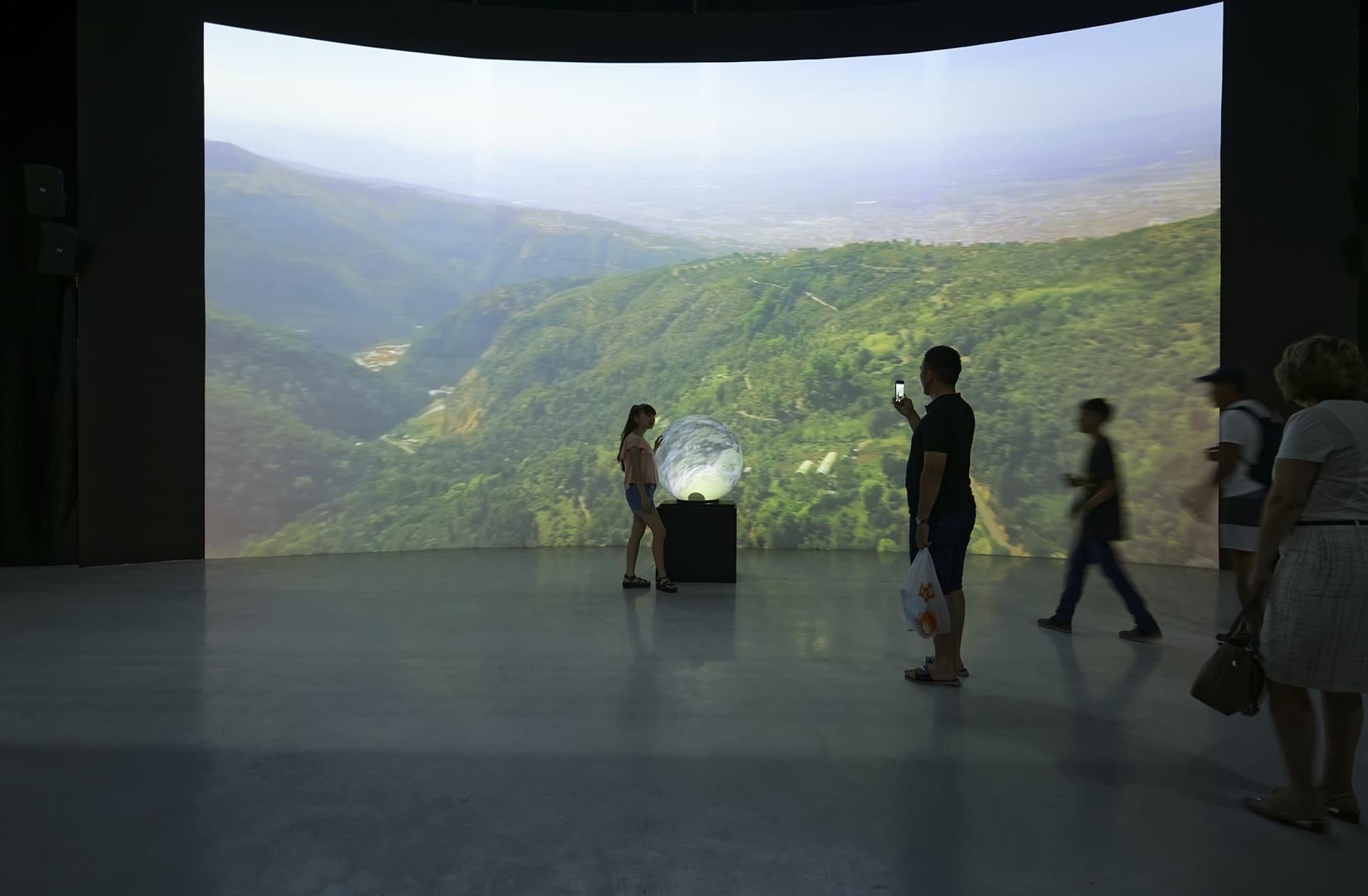 After a week of filming, it was time for editing and special effects. The finished production included a lot of animations and motion graphics. Martijn de Man, our composer/sound designer, also produced a special soundtrack for the film.

The colour grading lent the perfect finishing touch to this great production.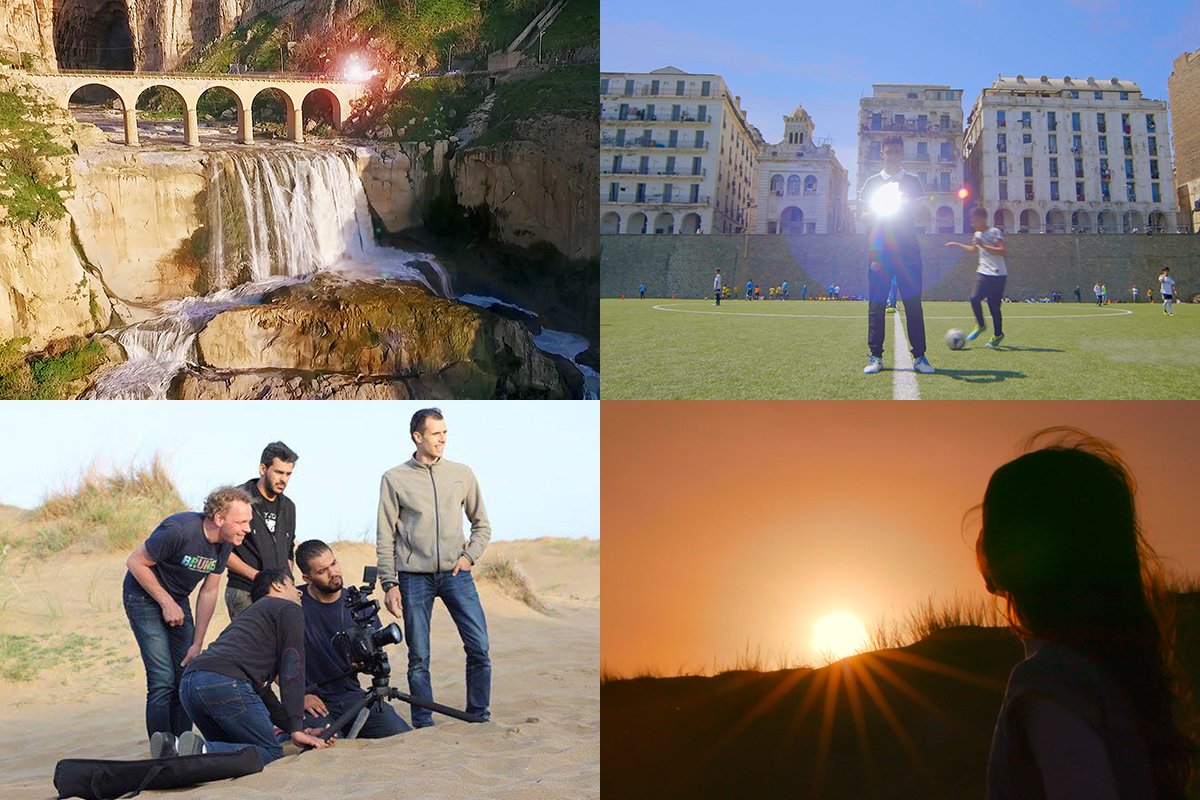 The World-Expo
The film was installed in Astana a good week before the opening of the Expo. Here too, there were a few obstacles to be overcome, as the globe remained stuck in customs and could not be imported for unknown reasons. However, it was finally delivered and installed the day before the opening.

The total production was distributed between four projectors and the globe by means of a Watchout system, painting a truly breathtaking picture of Algeria and the huge opportunities offered by the country in the area of sustainable energy.