Friday, 13 January 2017 saw the festive opening of the new Feyenoord Museum on the historic Olympia side of De Kuip. Stadium speaker and former Feyenoord player Peter Houtman supervised the proceedings. Aad van der Laan, the chairman of the museum board, officiated at the opening ceremony.
This themed museum combines numerous relics, an impressive time line, dozens of short videos and interactive screens to depict the history of Feyenoord and the stadium.
The Rotterdam agency Pronk came up with the concept and design of the museum. Heijmerink Wagemakers were responsible for the technical development and realisation.
Over 600 player statistics, 109 seasons and 1,000 historical photos
Last year, Pronk asked us to think about the audiovisual and multimedia interpretation of the new museum. We created four different themed video players with dozens of historical film clips, an interactive exhibit which allows you to put together your own Feyenoord Star Team and a rich database which contains all the player and season statistics from 1908 to the present day, with over 1,000 historical photos and film clips.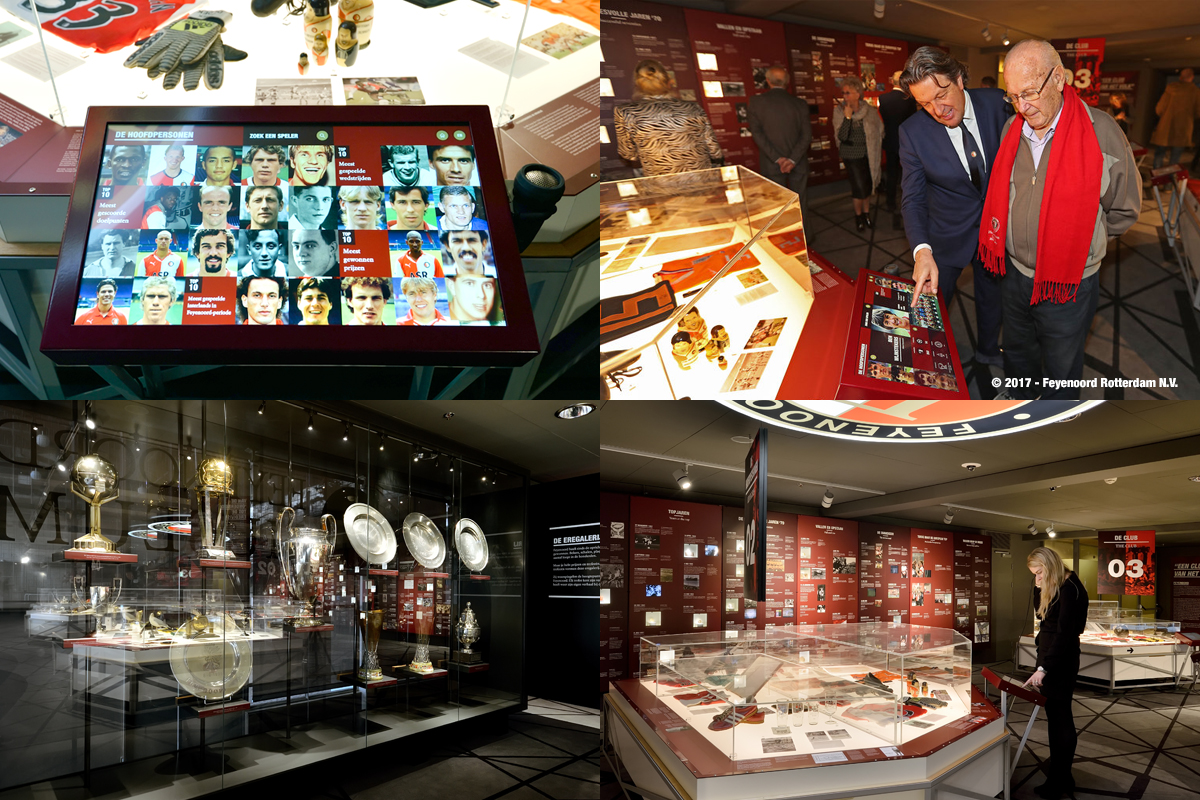 A touchscreen makes it easy for visitors to browse through the photo database, which is comprehensive and always up to date. While they are searching, players from the same Feyenoord period appear automatically, allowing visitors to be guided subconsciously by the programme. For many visitors, it is a trip down memory lane. It also reintroduces old and forgotten players to the audience.
The interactive 'Your Feyenoord Star Team' exhibit is now also a hit with young and old alike. Almost 100 star teams have already been put together and printed out or shared with the home front. The star team with the top Italian forward Graziano Pellè in every single position is definitely the most striking :)
Feyenoord can easily update the player database using a customised content management system, as future successes will also need to be included in the museum! Our show control system Show'M allows the museum staff to start up and shut down all the PCs, video players and applications properly on a daily basis.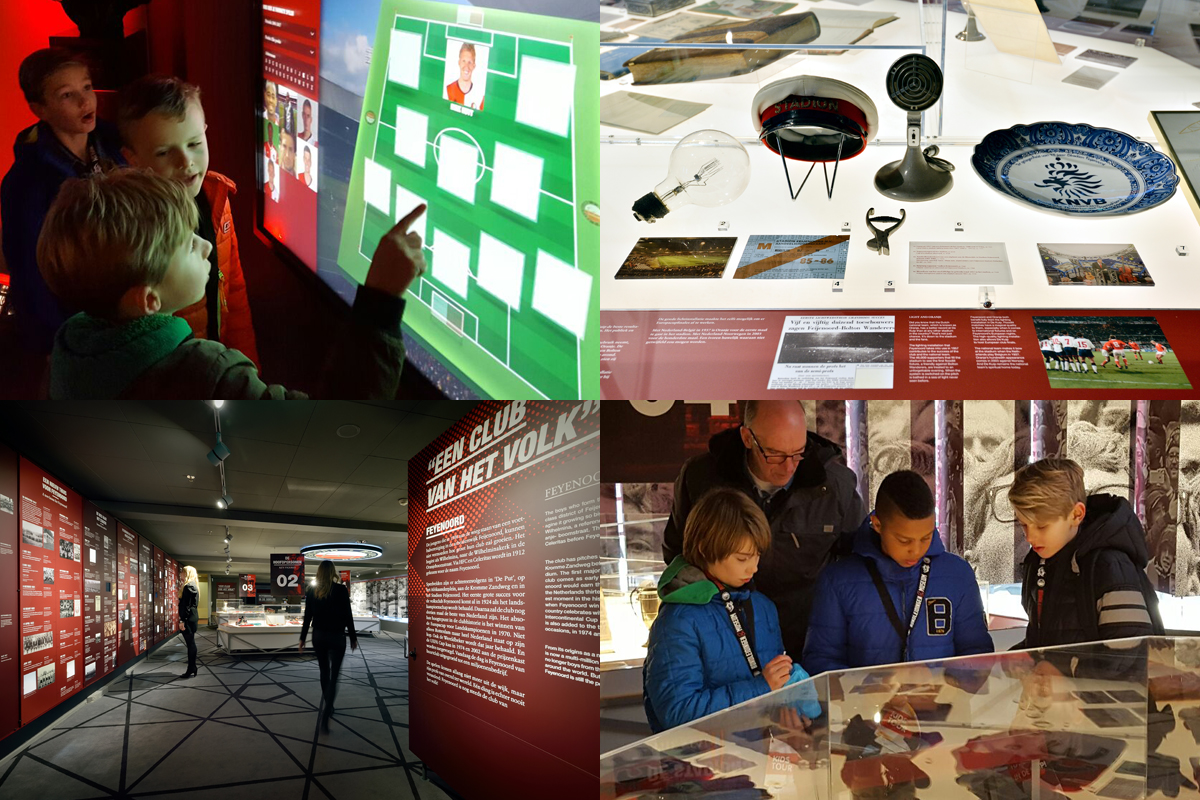 The brand new Feyenoord Museum can only be visited as part of the tour of De Kuip.