The first Children's Brain Lab in the Netherlands was festively opened by the Erasmus MC Children's Brain Center on Saturday, June 25. The lab provides more insight into the development of children with disorders of the head, brain and senses. The aim is to provide them with better customized care.
In just a few hours, children go through a circuit of IQ, language and movement tests in the lab. In a playful manner, researchers measure all kinds of things, such as motor skills and brain activity, but also cognitive skills. In this way the hospital collects a huge amount of data on brain disorders in a child-friendly and structured manner. Children visit the Children's Brain Lab several times until they are adults. This gives researchers a better picture of the disease course of brain disorders.
Waiting room and three measuring rooms
For the waiting room, MCW developed an application that allows children to play with colors. It gives them some distraction prior to the exciting tests. In the lab there are a total of three rooms where the children are tested.
The first room is light and white, besides a few cameras there is nothing hanging on the walls. Children take the IQ, speech and language tests in this room.
In the second room, researchers measure sensory abilities. Here the ears and eyes are tested and brain activity is measured with an EEG device. Through a special hair net with electrodes, researchers measure children's brain signals. Using the latest EEG techniques, they can analyze thousands of brain connections.
Children are accompanied during the EEG by their self-selected digital avatar. In co-creations sessions together with MMEK and the Children's Advisory Boardwe designedthree different characters - Wavy, Breeny and Neuro - that guide the children through the test in a game-like manner. During the test, the avatar tells them what to do: look around, close their eyes, move their fingers, or watch a movie. This makes children feel more at ease during the test.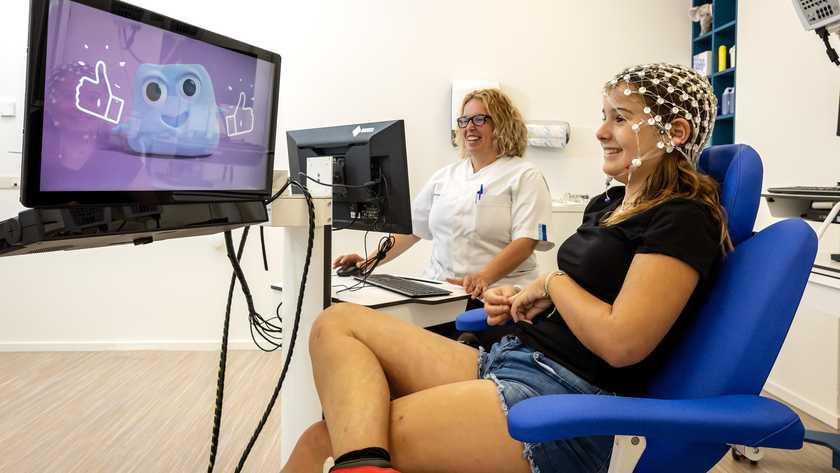 The "motoric room" is the last room, a kind of gymnasium with a very long walking mat full of sensors. At the end of the mat are large TV screens on which a forest, city, universe, underwater or Minecraft world is projected. The children walk into a different world in their perception, while the researchers analyze their gait. The fantasy worlds were conceived and created together with the Children's Advisory Board.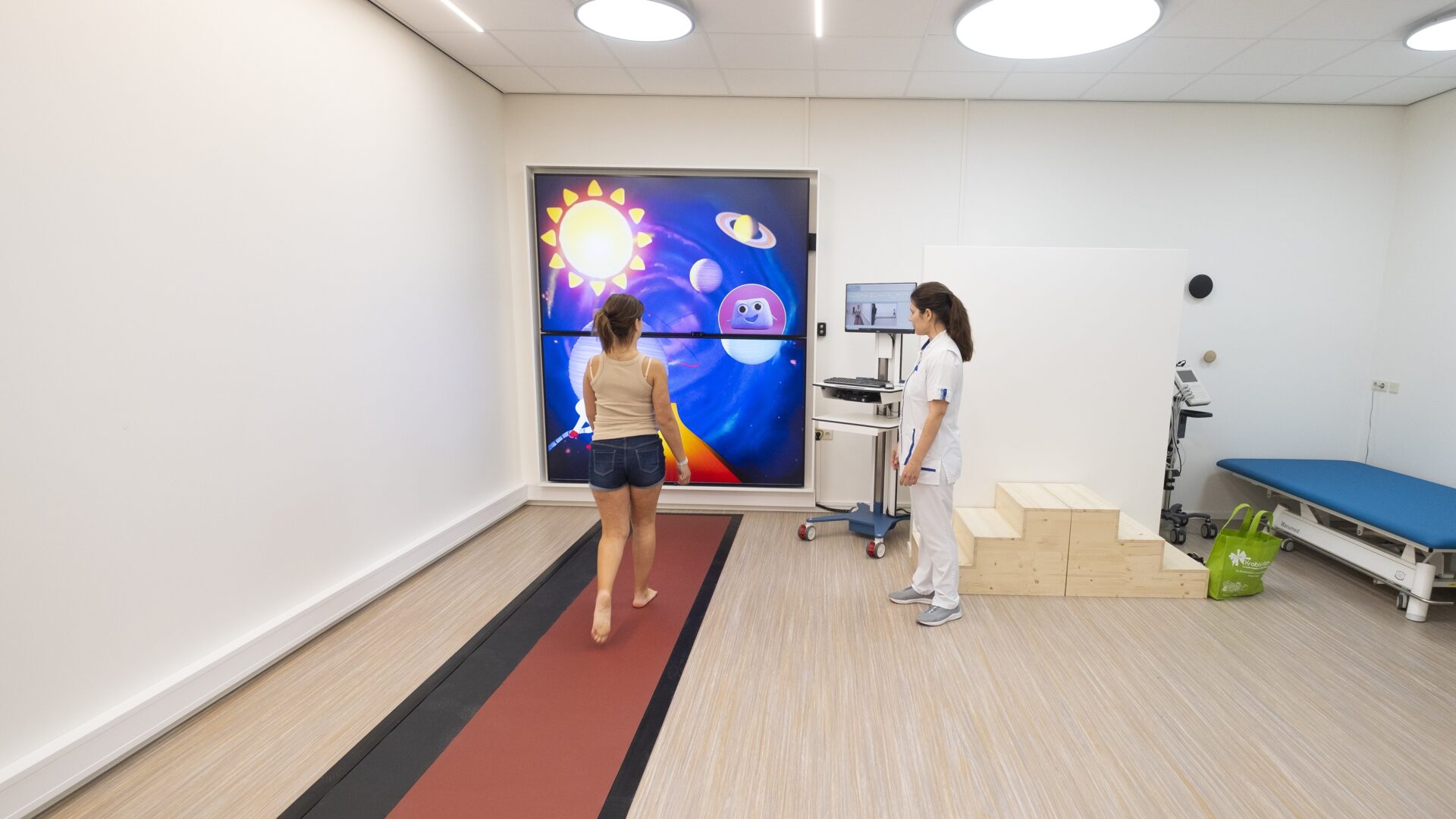 Design and realization: MMEK in samenwerking met Sophia Kinderziekenhuis
AV and interactives: MCW / creative agency
Construction: Flink
Photography: Levien Willemse
Source: Eline Keur - Amazing Erasmus MC