Last week the audio tour about the Flood of 1953 was launched.
The tour takes visitors to 14 places in the Hoeksche Waard and on Tiengemeten, where they can experience what it was like during the night of January 31-February 1 when this terrible natural disaster occurred. Using the web-app, visitors are led past various places where the storm surge took place and can listen to the stories using QR codes.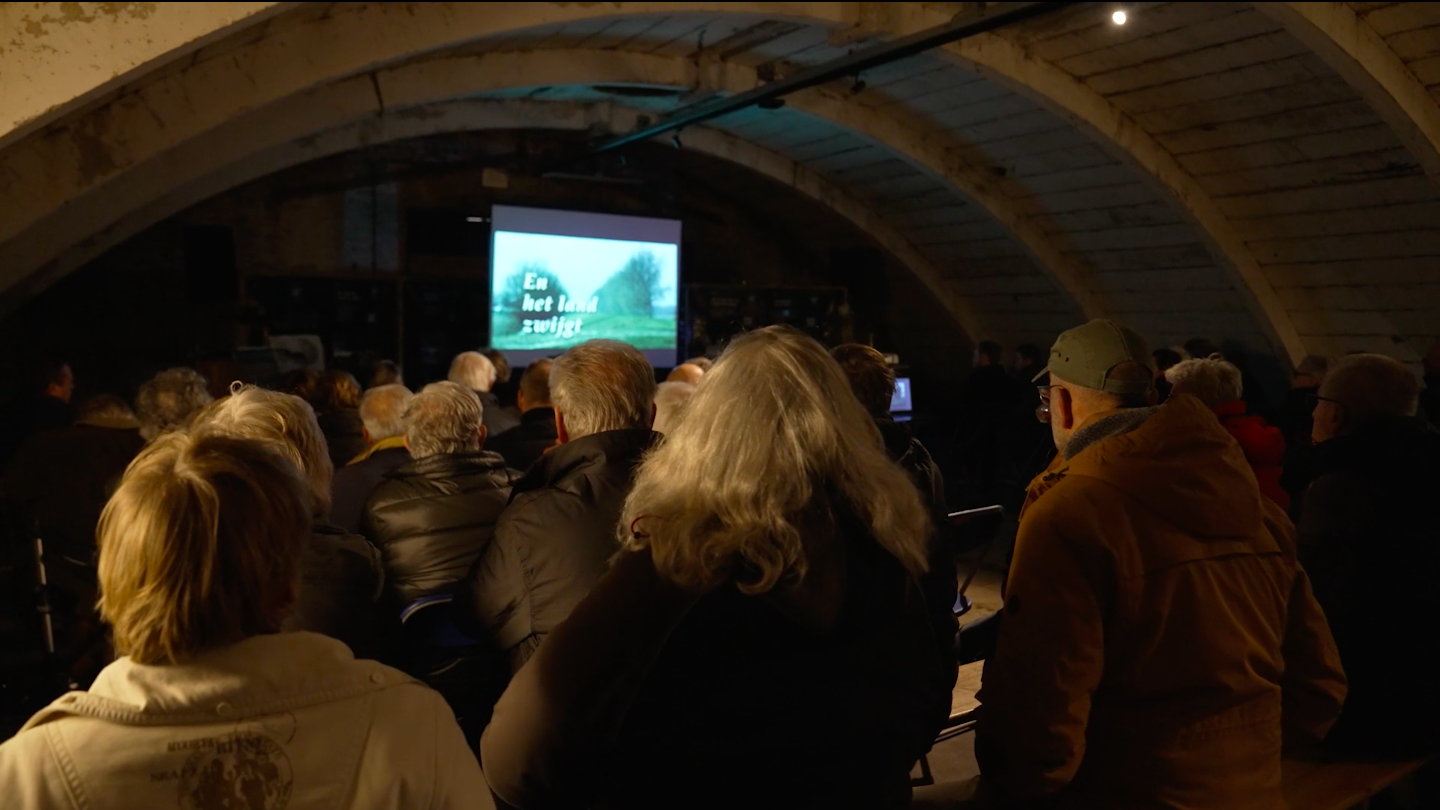 Presentation and commemoration
The launch took place in the Stêêne Hut. This building used to serve as a potato storage, but is now the only building left after the disaster and therefore now belongs to the heritage of the Hoeksche Waard. During the presentation at this historic site, the disaster and its victims were also commemorated. A very special and dignified commemoration. The stories of those present who experienced the disaster added a truly touching dimension to this special moment. The presentation also touched upon the importance of this commemoration; reaching out to young people so that they too do not forget this disaster. With the threat of rising water levels due to climate change, it is important that younger generations are also aware of this and that the danger of flooding is still lurking.
We are extremely proud and grateful that we were able to contribute to the creation of all the special, personal stories, the music, the web-app and the pop-up exhibition in the Stêêne Hut. Please take the time to watch the video about this special day, made by our colleagues'.