The collection of the National Maritime Museum in Amsterdam has already been around for 100 years. For this reason, the museum has put together an exhibition of 350 unusual objects from the anniversary collection. The exhibition was officially opened last Friday.
In collaboration with Opera Amsterdam, Rapenburg Plaza and Heijmerink Wagemakers, we created an introductory and concluding wall projection, an interactive photo album, various AV productions, an audio tour, a 5-metre wide projection and an atmospheric soundscape. These elements highlight the coherence within the collection of the National Maritime Museum, such as various prize exhibits from the Golden Age, memories of the former Dutch East Indies, photographs, and the collection of globes and cartography.
At the entrance to the exhibition, visitors can also pick up an audio player and listen to the stories behind the exhibits at 14 locations. In collaboration with scriptwriter Gus Maussen, we produced the stories for the audio tour in Dutch and English. The unusual thing about the audio tour is that it also features the various curators of the National Maritime Museum, discussing their own collections with a great deal of passion and enthusiasm. Guide ID provided the audio players.
The exhibition ends with a look ahead to the future, as the National Maritime Museum has of course continued to collect works. In the last room, we created a continuous projection and soundscape in which we use three projectors on three walls to highlight various new acquisitions by means of spotlights, typography and subtle graphic elements.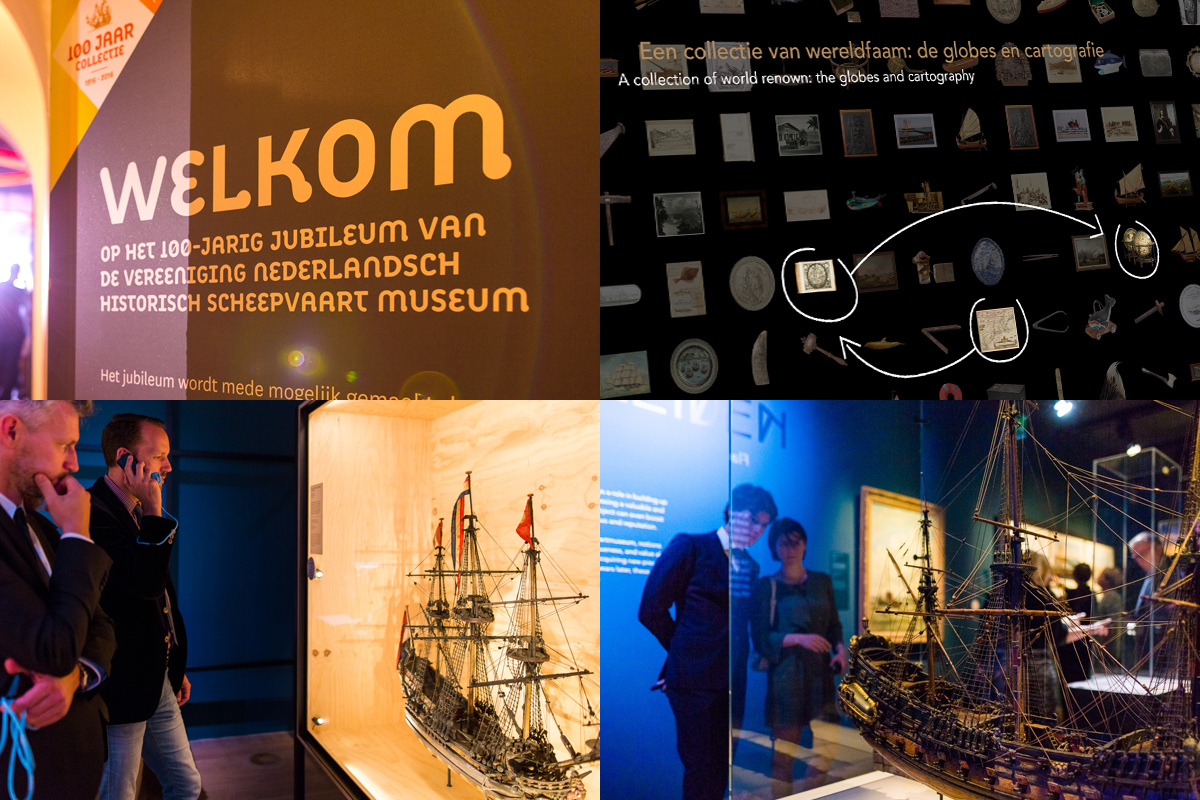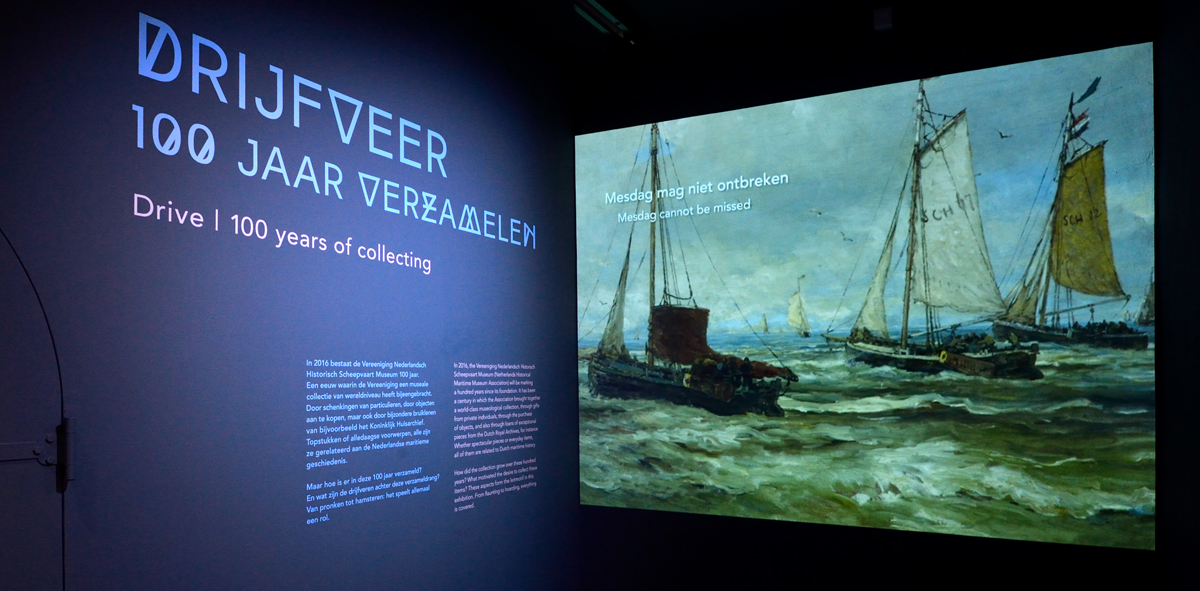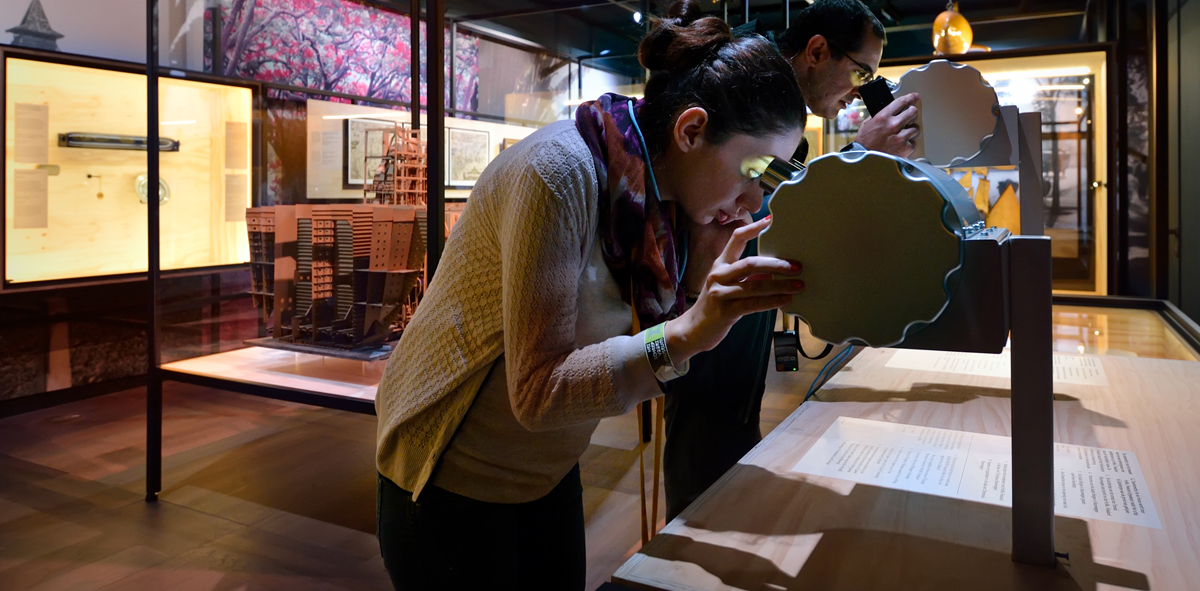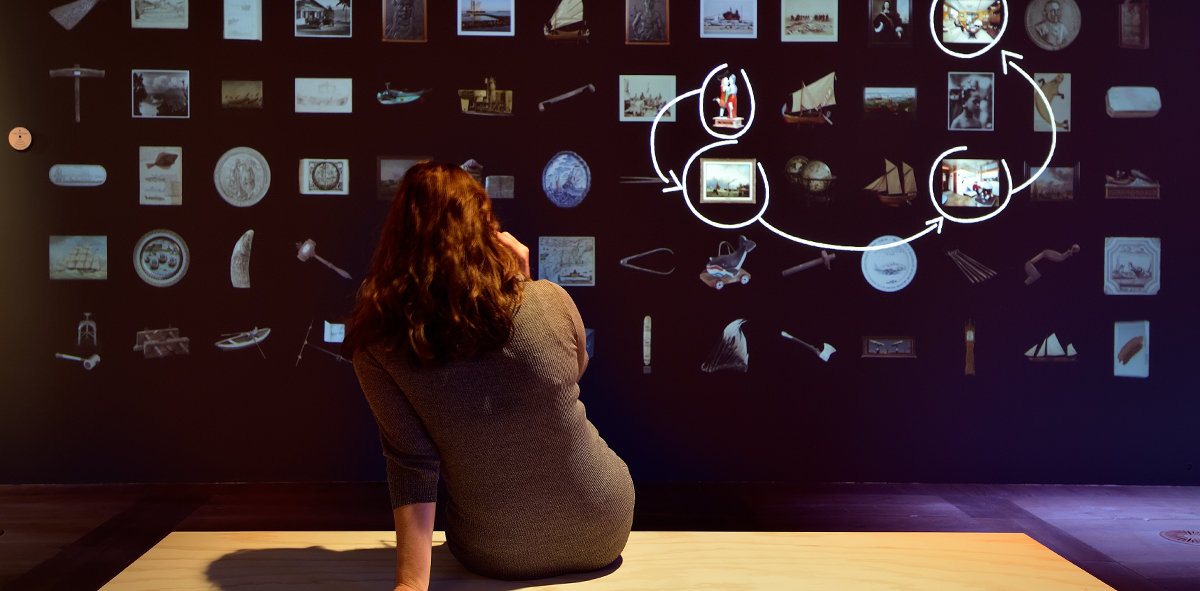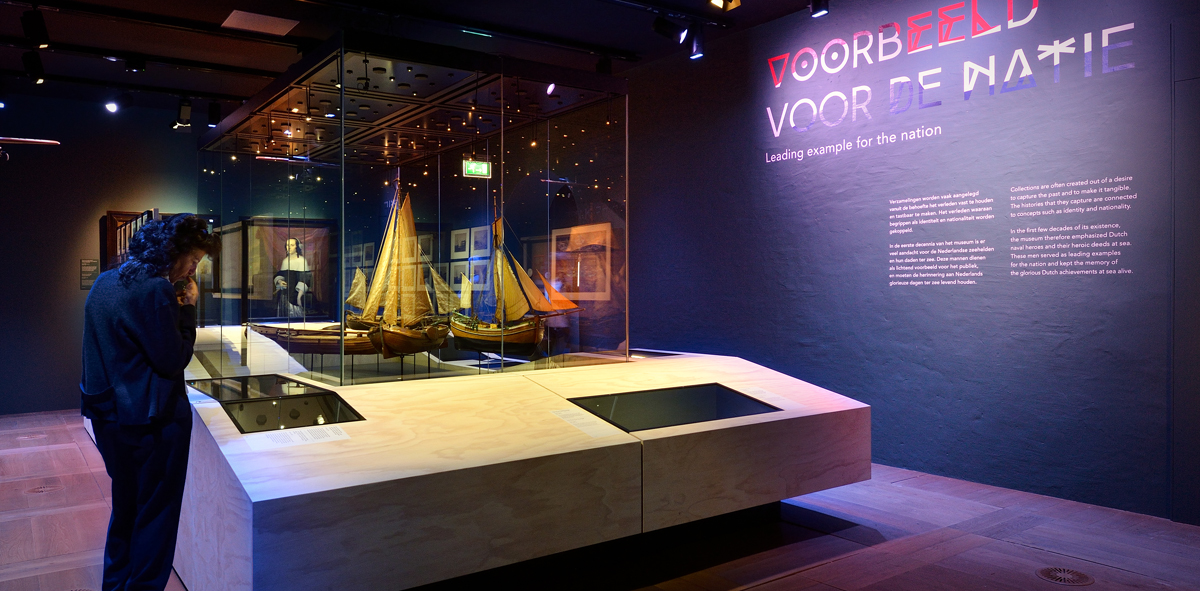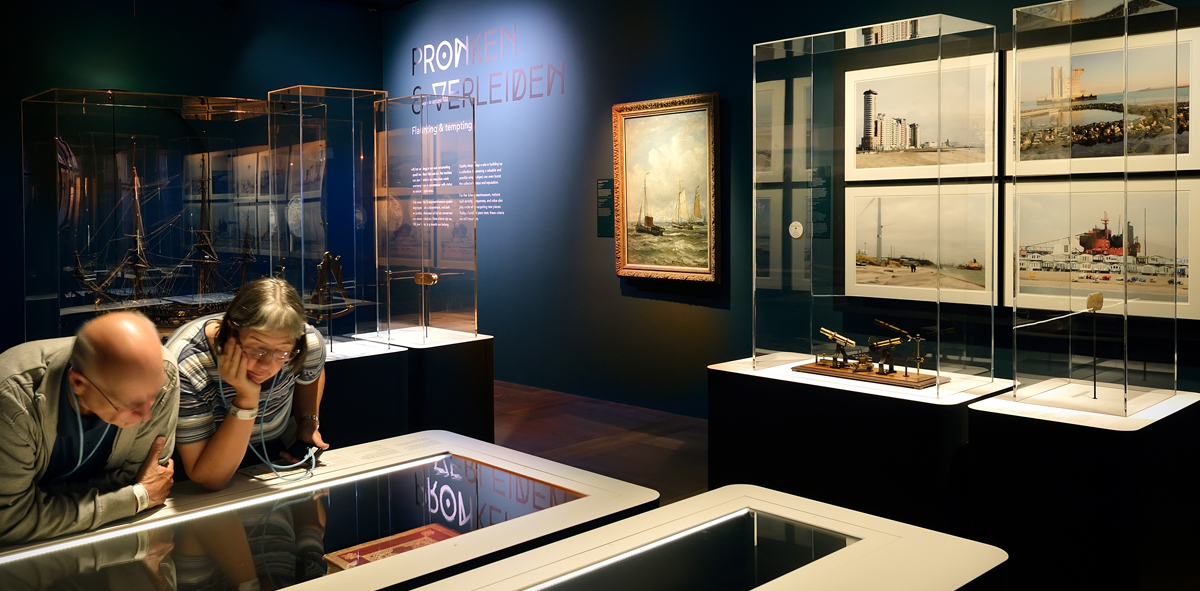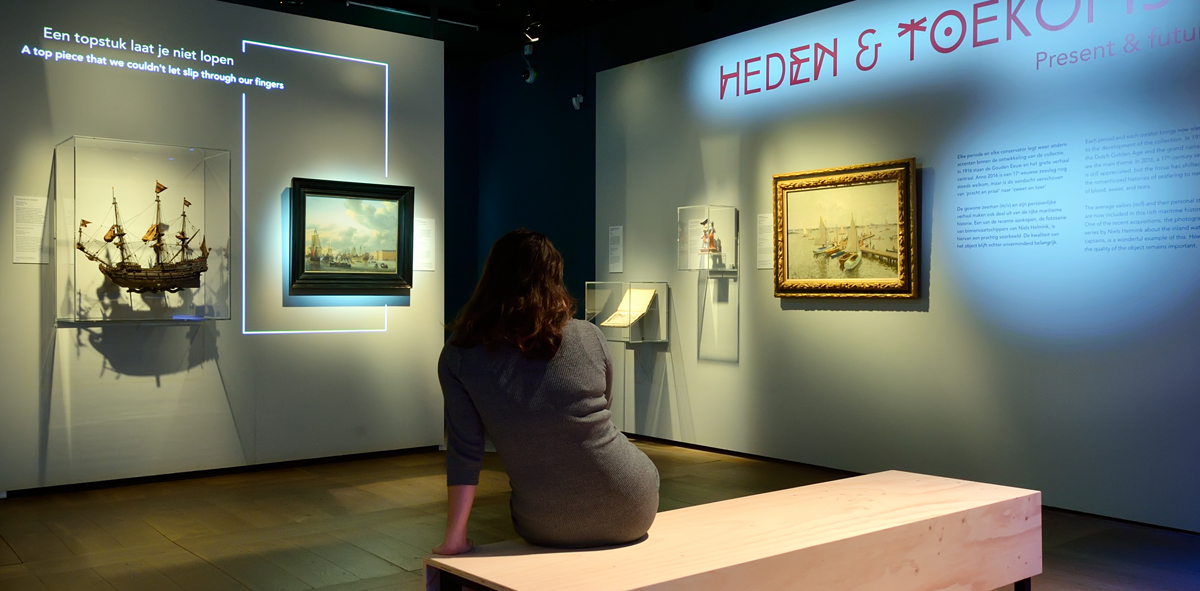 Photos: Mike Bink Fotografie