On 30 March, the 'Airborne at the Bridge' museum in Arnhem opened its doors on a rather special note in the presence of three British veterans. At the foot of the John Frost Bridge, known from 'A Bridge Too Far', the battle for the bridge over the Rhine is relived from a British, German and Dutch perspective.

Airborne at the Bridge, part of the Airborne Museum, introduces visitors to our turbulent history and makes them think. This place symbolises freedom and commemorates everyone who fought so hard to achieve it.

In close collaboration with the Airborne Museum, MCW produced an 8-minute 3D film about the intense events in September 1944. We tell the story through the eyes of a British and German veteran and a Dutch former resident.
Form
One unusual feature of the 3D film – which can be watched through red-cyan 3D glasses – is the use of different computer graphics techniques. Historical photos have been reworked and layered to form vibrant three-dimensional images. 'Green screen' recordings of British and German soldiers have been incorporated into historical photographic and video material, while the Arnhem of 1944 has been reconstructed meticulously as a 3D computer model, allowing us to present all of the events geographically as well. Orchestral soundscapes and auditive effects by our sound designer Martijn de Man ensure that visitors are swept along with the compelling story.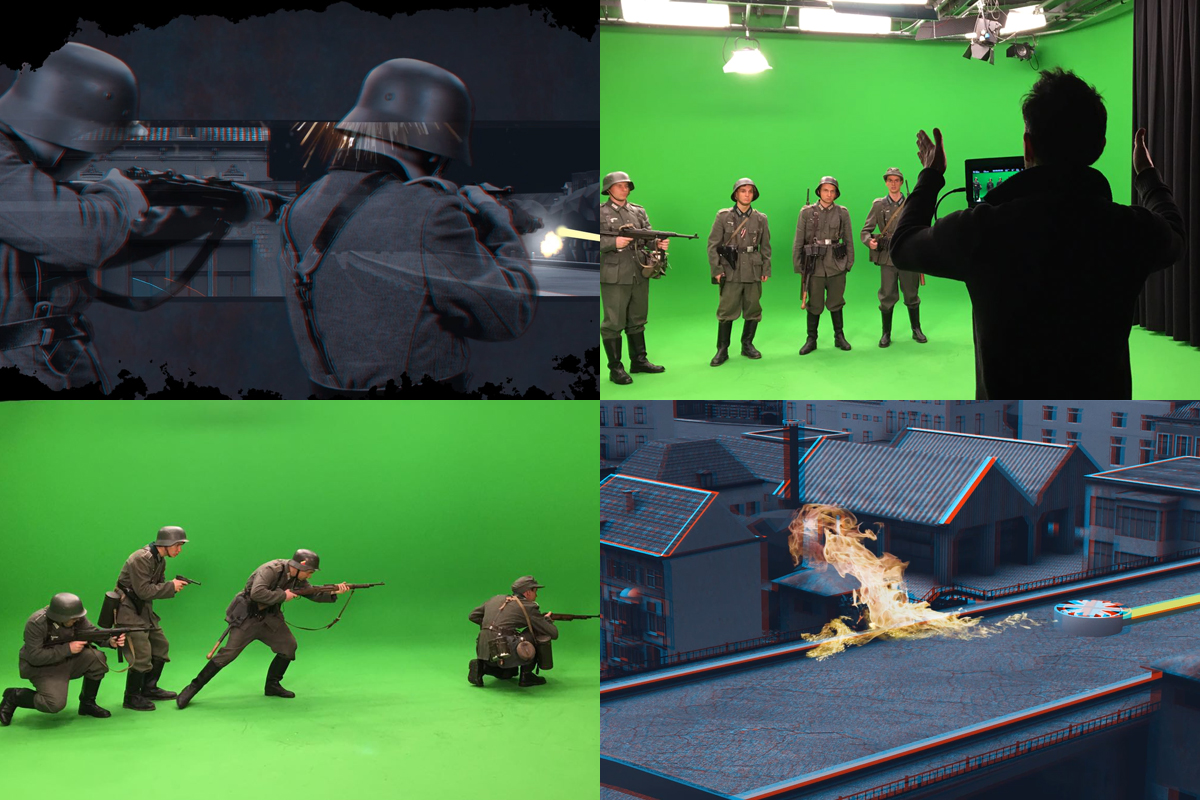 Veterans
Last week, the three British veterans were the first to see the exhibition and our 3D film. 94-year-old Arthur Letchford told us about his own experiences in Dutch newspaper Trouw. With the 3D glasses perched on his nose, Letchford watched a few minutes of the film before bailing out. "It's great, really. But my eyesight's just not so good these days."
Collaboration
The museum was created by means of a partnership between Heijmerink Wagemakers (construction management), Pronk (exhibition design), Hoogte Twee Architecten (architectural desin) and MCW / creative agency.
For more information, visit airborneatthebridge.nl r read the article about the opening on the website of the regional public broadcaster Omroep Gelderland.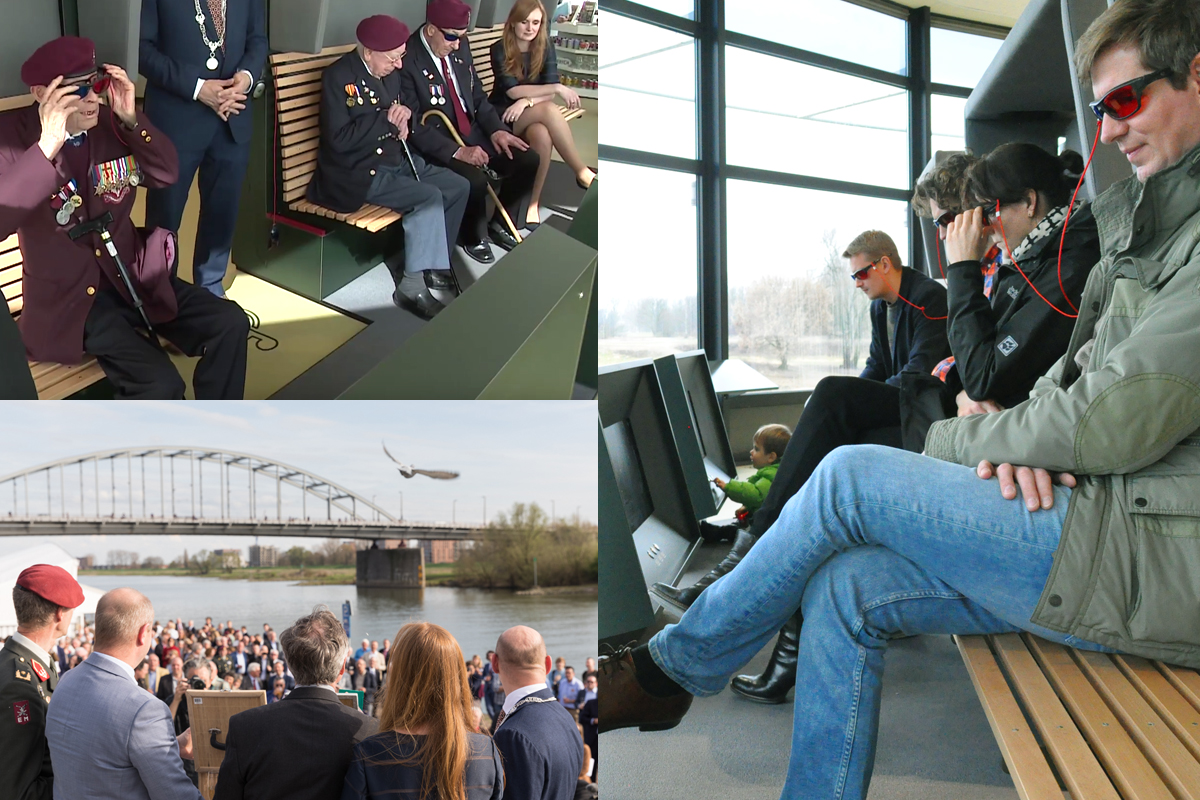 Reportage opening Omroep Gelderland