Close to Dublin, in Kildare, is the Irish thoroughbred horse breeding farm; The Irish National Stud & Gardens. On the grounds where thoroughbred racehorses have been bred since 1900, we are currently building the Irish Racehorse Experience. Where the story of thoroughbreds and horse racing in Ireland will be told.
Last year MCW / creative agency together with Hypsos, Heijmerink Wagemakers and Rapenburg Plaza won the amazing assignment to help create this experience. The design is by the Irish design agency DMW Creative. For this experience we will develop all films, photography, games, interactives and the design of all graphic panels.
Game: From foal tot finish
A central role in this attraction is a compelling (game) experience that shows the visitor how a thoroughbred is trained from foal to finish and brought to the race day. Through the tablet game that we developed visitors get the opportunity to buy and train their own racehorse. The personal scores awarded in this game ultimately determine whether you as a visitor win or lose in the 'Big Horse Race'. Visitors can experience a horse race for themselves by using the latest simulation technology that has never been used in Ireland before.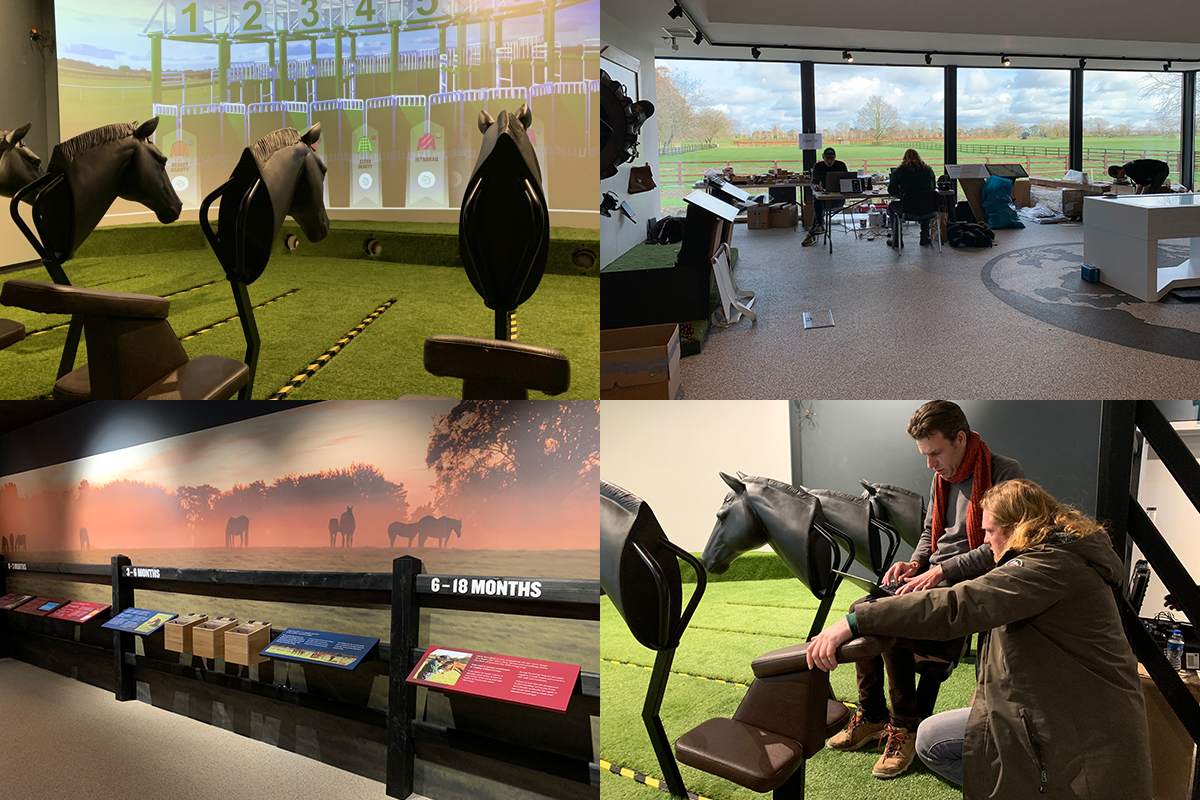 Progress of the project
600 m² of exhibition space has currently been built, designed by KBM Architects Ltd. The creation of the experience is currently in full swing on location.