The Museum Prinsenhof in Delft is inextricably linked to William the Silent. The most important item in the exhibition's collection is the building itself.
The famous bullet holes in the wall still bear silent witness to the assassination of William the Silent by Balthasar Gérard on 10 July 1584: (nearly) tangible evidence of the historical event that took place here. The museum presents an impressive exhibition, bringing a major episode in Dutch history to life at the site where it all unfolded.
Shadow plays
MCW created five different shadow plays that bring the exhibition spaces to life. In one of them, William the Silent's three-year-old daughter Louise Juliana skips through the room where she once played herself. Another portrays family members gathering at the gravestone in the Waalse Church, and William the Silent can be seen standing at the window of his bedroom. But the biggest crowd pleaser at the Prinsenhof is – and will of course remain – the place where William the Silent was shot. Our shadow play shows visitors just what happened on that fateful day. It's like travelling back in time and seeing it first-hand...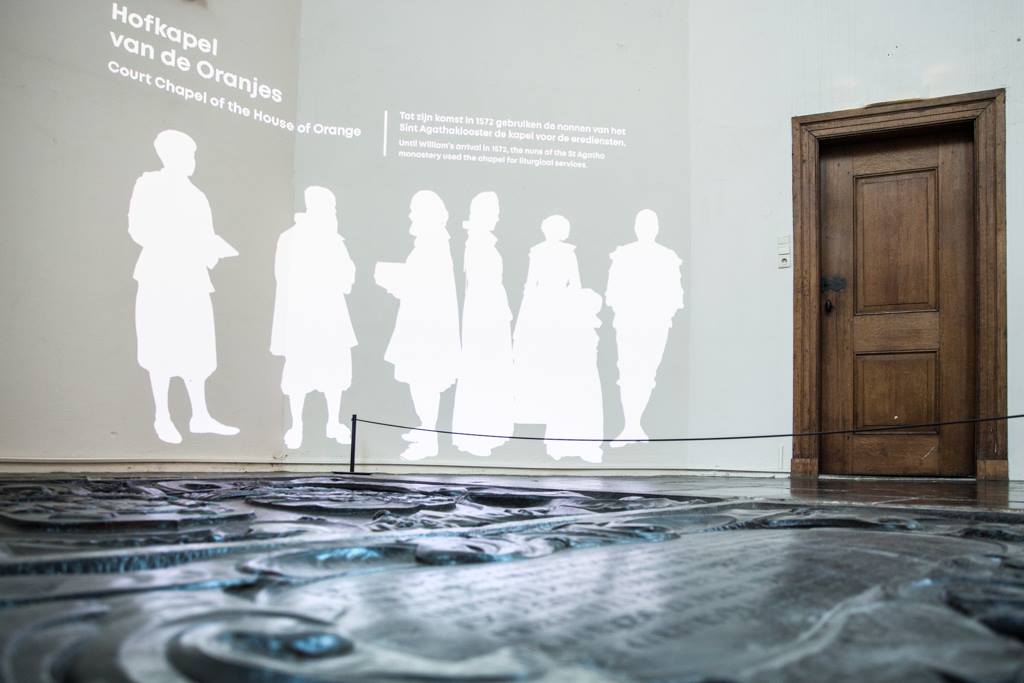 Animated family portraits
In the family portrait room, we use four enchantingly illustrated animations to zoom in on William the Silent's tumultuous family life: the kidnapping of his son Philip William; his daughter Emilia's relationship with Manuel, pretender to the Portuguese throne in exile; his relationships with Anna of Saxony and Charlotte of Bourbon; and the baptism of his son Frederick Henry.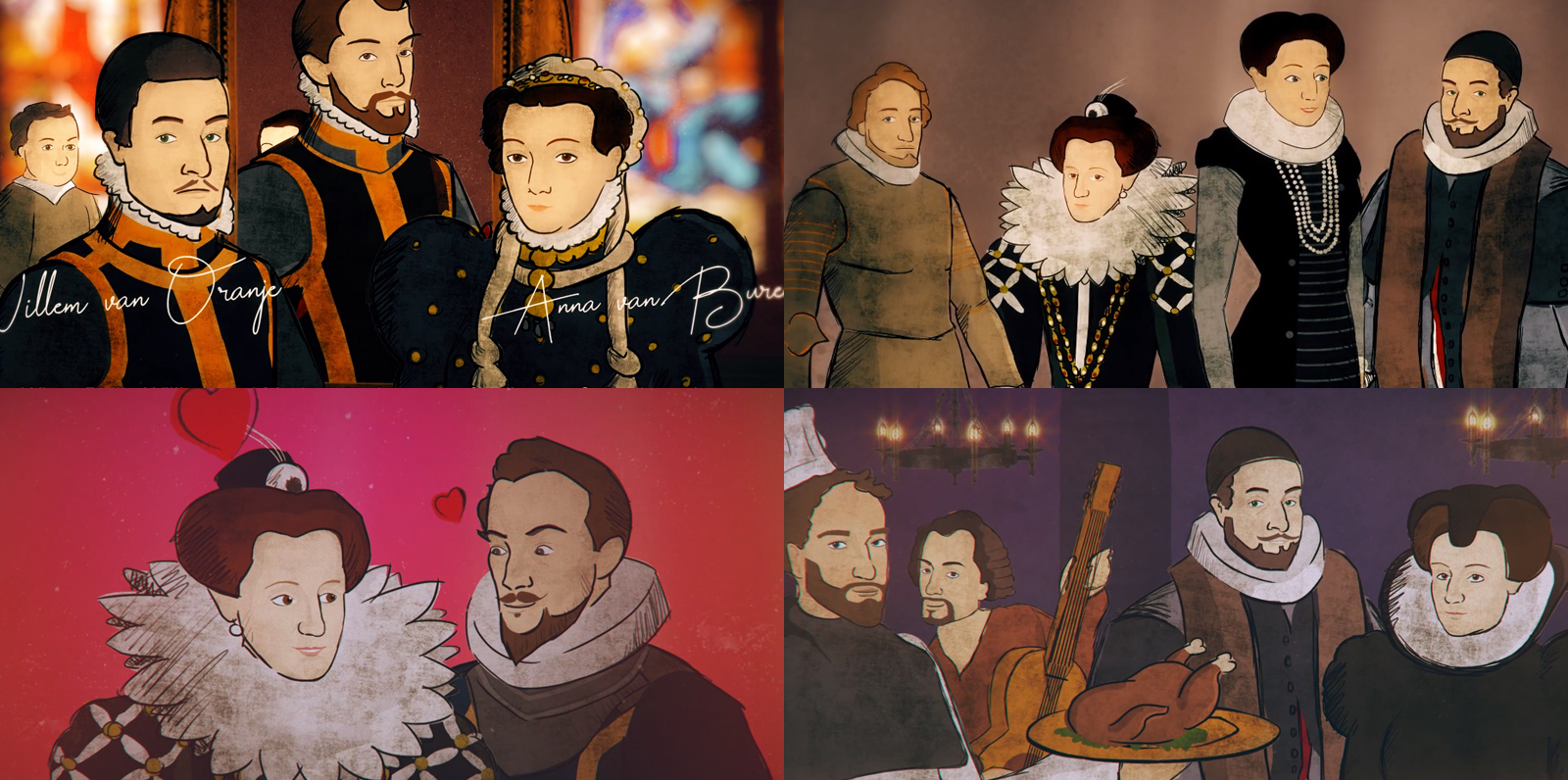 Wilhelmus karaoke and opinions on tablets
At the end of the exhibition, visitors can even learn the dutch national anthem 'Wilhelmus' and sing in a real karaoke set-up in the chapter room.
Tablets with William the Silent's views and ideals – which are also relevant today – give visitors the opportunity to share their own opinion. At the moment, religious freedom and freedom of expression have once again come under discussion. The story of William the Silent is not only topical, but also provides interesting food for thought.
For more information, please visit: prinsenhof-delft.nl