On 23 May, the permanent exhibition in the Grote Sint-Laurenskerk was opened by artist Jasper Krabbé. Trumpeter Eric Vloeimans and his ensemble gave everyone goose bumps during the opening ceremony.
Design agency Opera Amsterdam created stylish steel walls with showcases, touchscreens and printed texts which, at various locations in the church, provide information about the history of the church, the monumental interior and the art found in the church.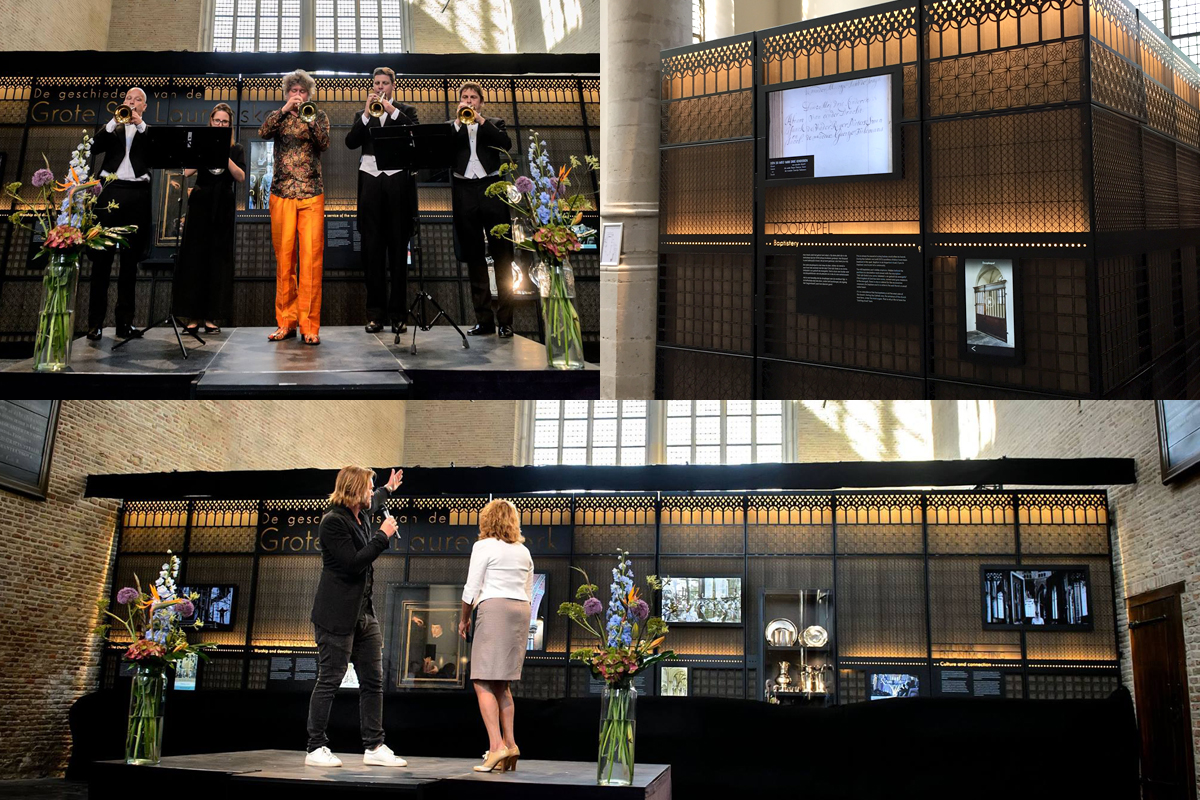 In close collaboration with Opera Amsterdam (design) and Kloosterboer (hardware), MCW / creative agency created no fewer than 22 interactive and audiovisual presentations. For example, in the North Transept, the history is depicted in four periods from 900 through to the present day using historical photos and images. Unusual stories of people who are buried in the church are told in the funeral chapel, while the baptistery highlights the Catholic baptism rituals. A large-scale ship model, suspended high up in the church, is enhanced with a subtly lapping sea and visitors can permanently enjoy organ music. All the information has been made available for visitors in Dutch, English and German.
Young visitors have not been forgotten either: children can join Laurentius to hunt for a secret code and discover the stories behind the church through play.
For more information, visit grotekerk-alkmaar.nl