A true institution in Harderwijk, Dries van den Berg has just finished building a brand-new fish restaurant and eel smokehouse. The centrepiece of this new fish-lovers' paradise is the Eel Museum (Palingmuseum) – the first in the country!
Visitors to the museum can learn all about the origins, reproduction and migration of eels in an authentic setting, which also displays traditional smoking methods. Teaming up with XPEX Experience Experts and Dries and Peter van den Berg, we developed a special life-size 3D eel-smoking game for the museum, beautifully integrated in the factory's old smoker. The characteristic smoke aroma completes the sensory experience.
'Dries: Dear oh dear, why wasn't the temperature set to 95 degrees? Those eels are nowhere near dry! We can't serve these to our customers!'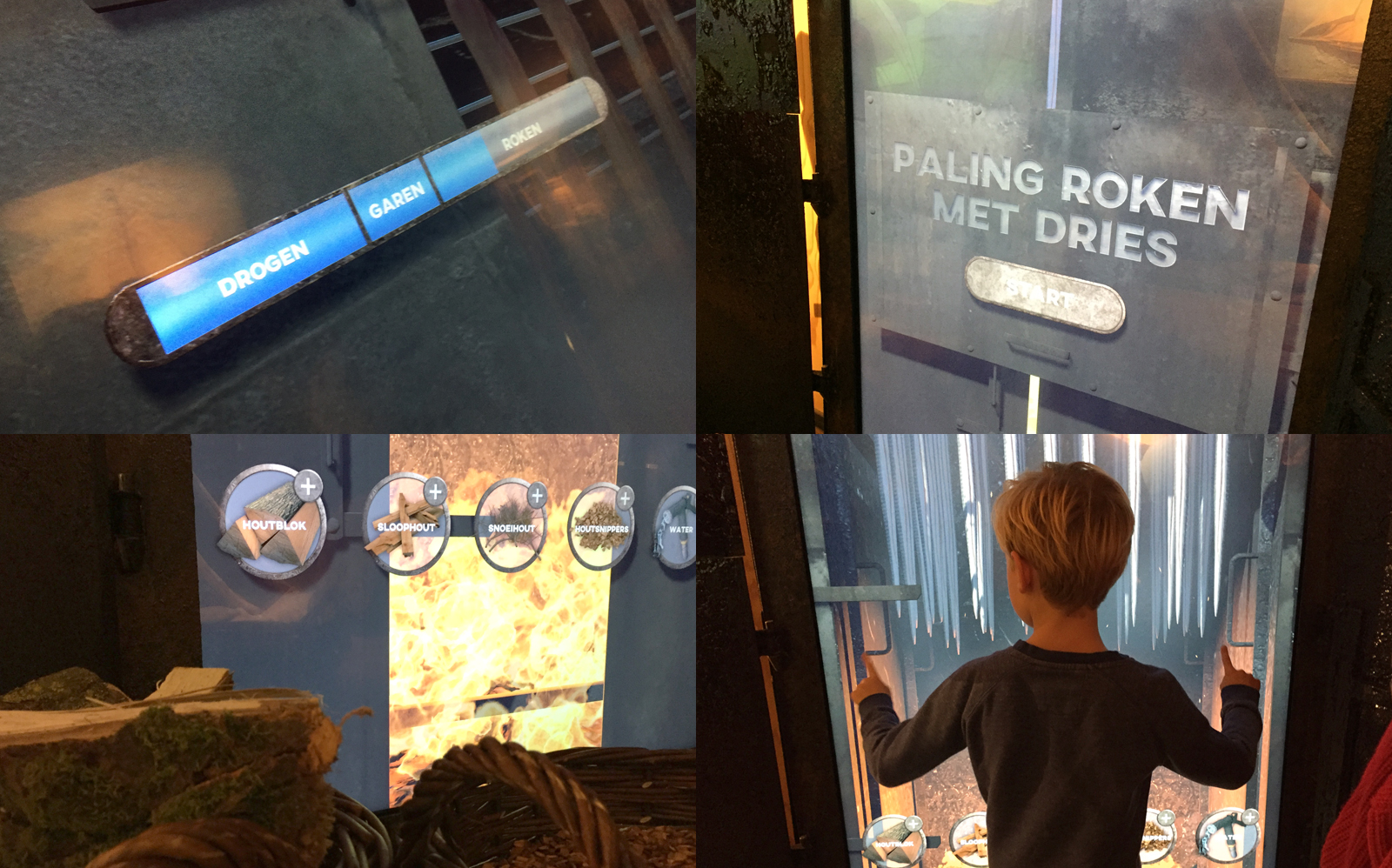 The man himself plays the game's lead role, providing the voice-over that guides players through the smoking process. For the purposes of the game, the 3-hour artisanal process has been condensed to 3 minutes. Players progress through three levels to achieve smoked eel perfection. But beware: if you make a mistake, the smoke-master won't mince words, and it's game over! To win, all of your eels have to be smoked a perfect golden-yellow.
'Dries: What a splendid specimen, the colour's just right. I can tell you're a real smoked eel aficionado. Enjoy!'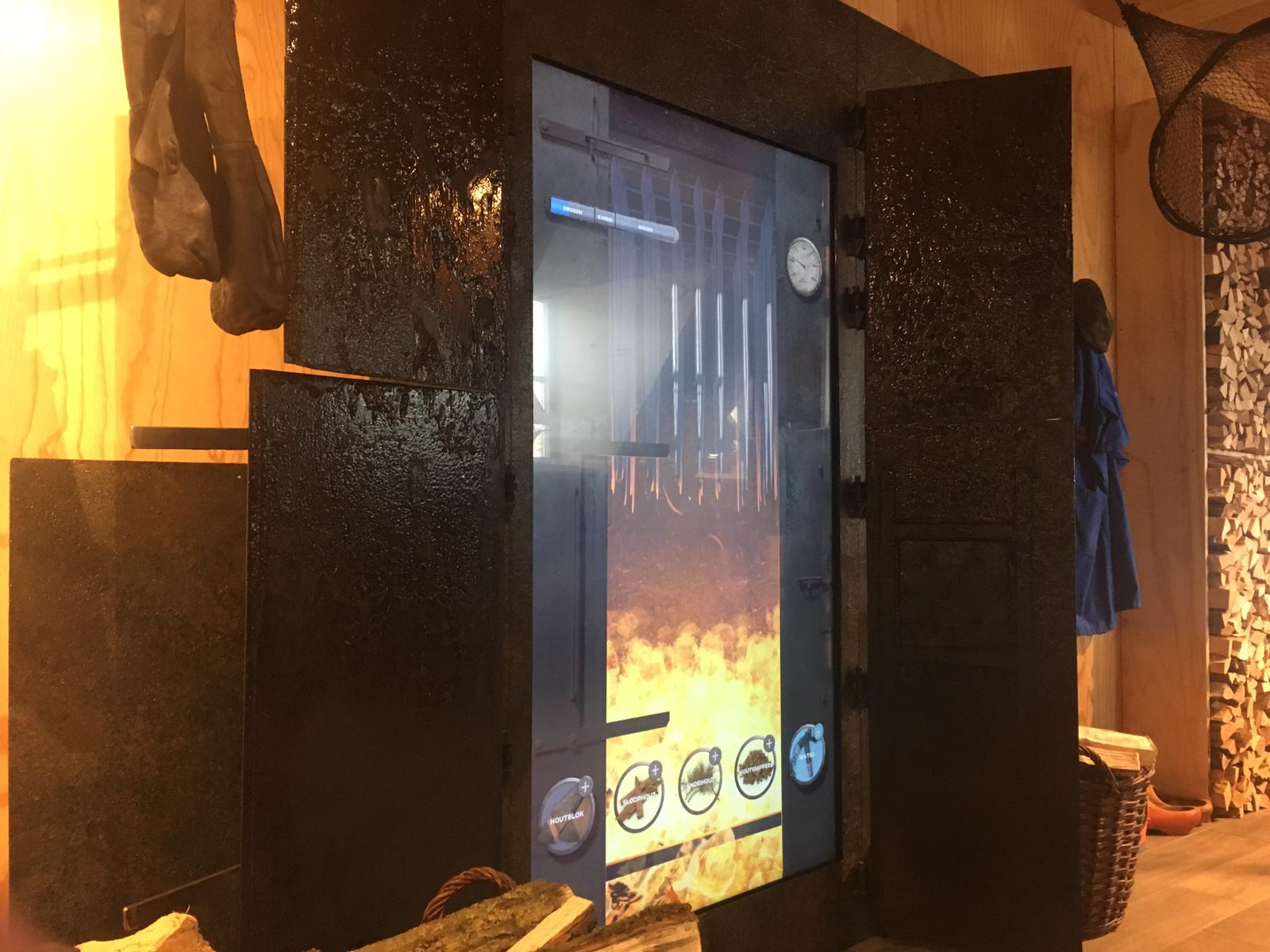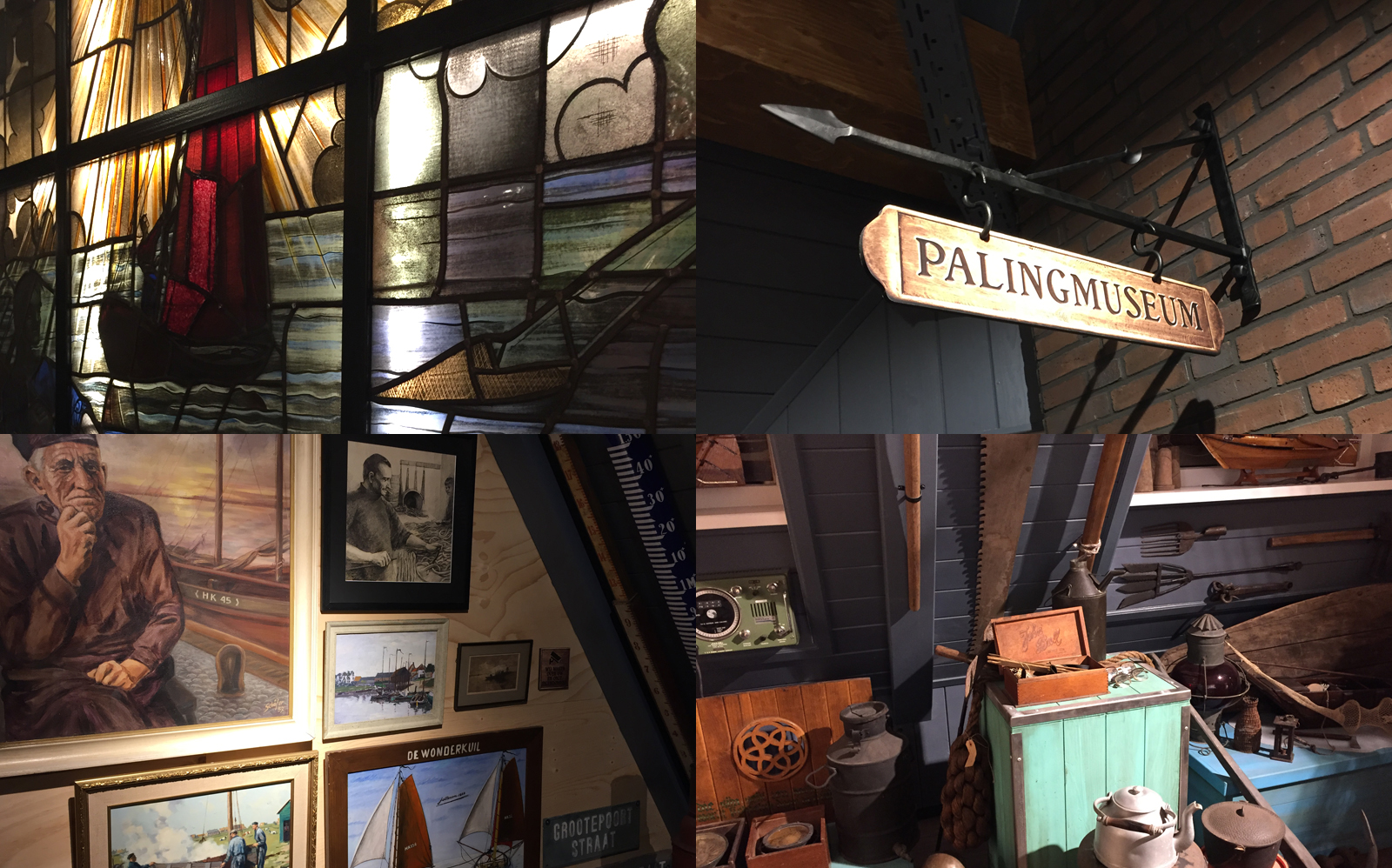 More information: driesvandenberg.nl
Concept and spatial design: XPEX Experience Experts
Game concept, design and development: MCW / creative agency
Interior: Unbranded
Hardware: Luimes AV